We began by reading the book, then we used the puppets she sent us to retell the story. There were mice puppets, paint jar puppets, paint puddle puppets and then there were mouse bottom puppets to show what color each mouse turned. These were the highlight of the package. My girls still play with these!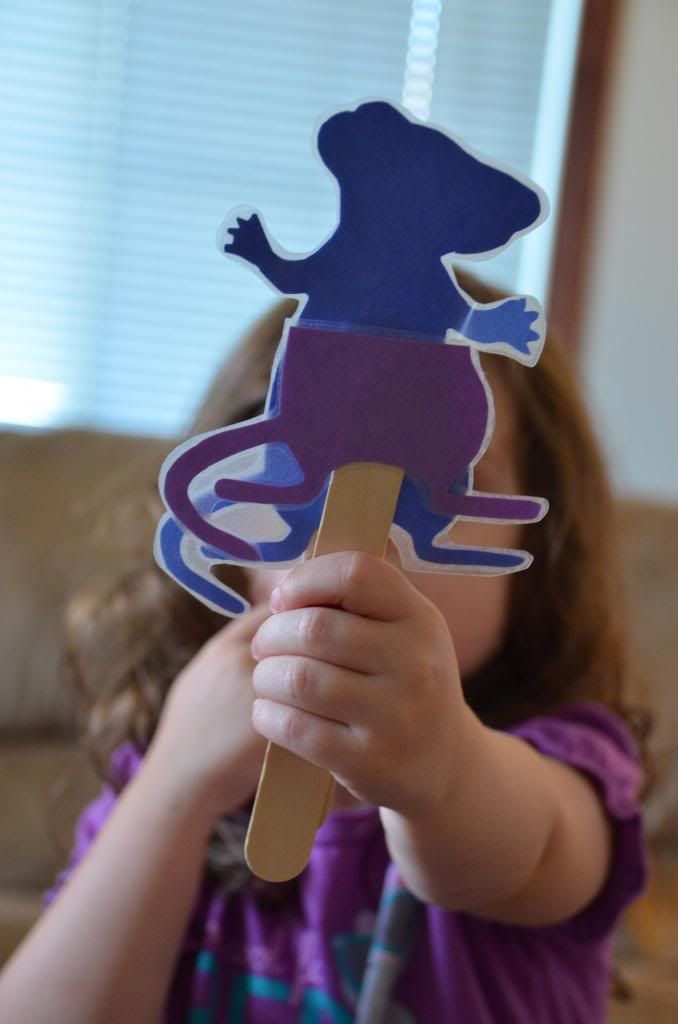 Next we had some fun with color mixing in baggies.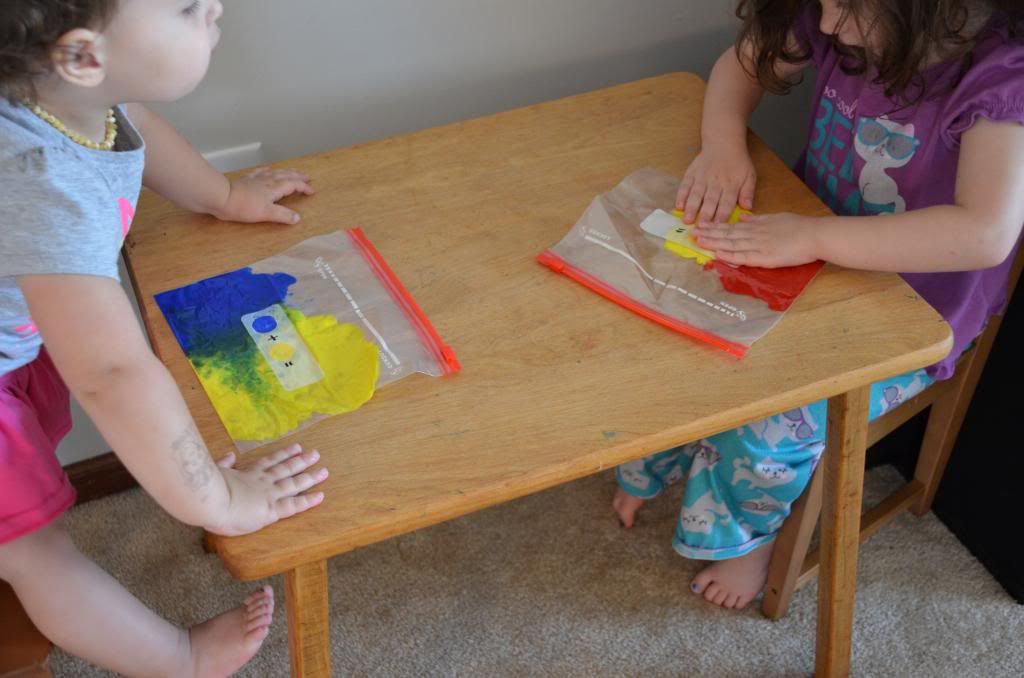 I added a little printable I found on Pinterest. :)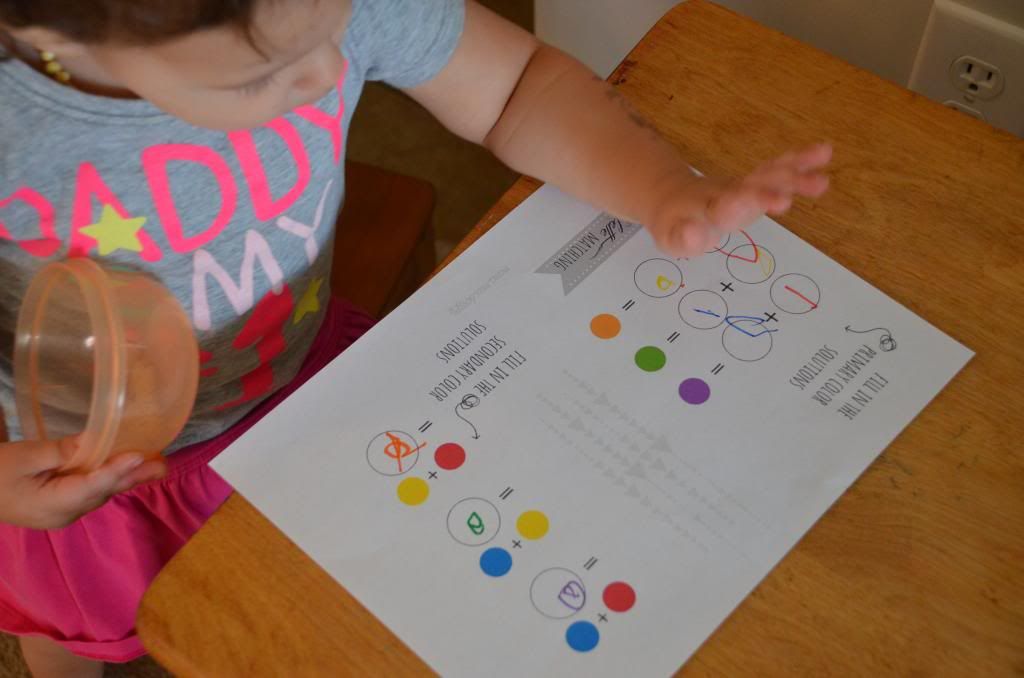 Here A is getting ready to do some paint mixing on a cute little handmade painter's palette.
Finally, the girls went on a color hunt. They found toys and put them on the correct color paint puddle.