Yes, it's been a very long time. I had decided to start up with some posts again, and I found out I'd reached my limit for photos on blogger...so I got that figured out and I'm back (at least for now)

Little Christmas treats!


I worked with A and we made cards for her teachers. She's in gymnastics, dance, and has Wednesday night church classes. I cut some pieces of watercolor paper and let her dip mini cookie cutters into tempera paint and just stamp them all over the paper. I later folded them into mini cards and wrote a note inside.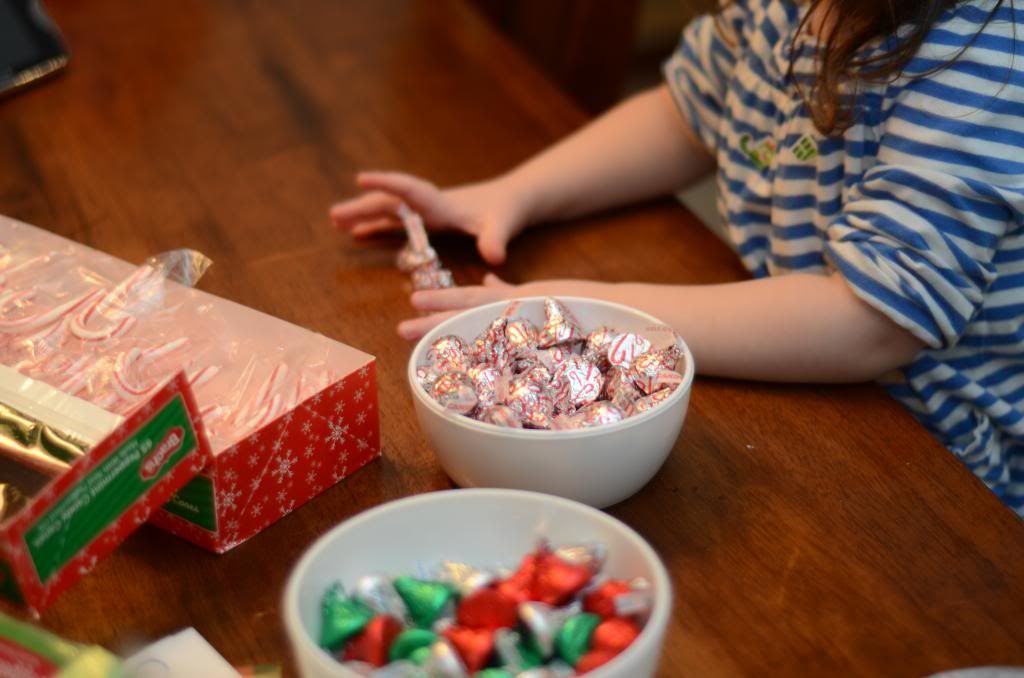 After making the cards, she put together little treat bags. Each bag had mini candy canes, white chocolate peppermint kisses and regular chocolate kisses. A candy cane was added at the end. We used these awesome candy cane tags from
here
and
A
wrote her name on the back.
She really had so much fun assembling these and handing them out. Such an easy little gift for a little one to give!